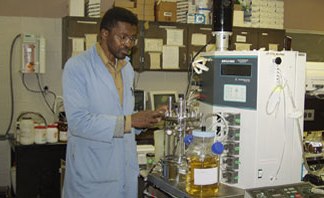 Dr. Raul Cuero, from Buenaventura, Colombia, is PhD Microbiologist, Distinguished Professor; research leader, inventor, and scientist at Prairie View Texas A&M University. Dr Cuero holds 9 scientific inventions and more than 90 scientific publications. Dr Cuero is currently working on fungal toxins at the molecular level, and on biogenesis. He is also the author of the book "Triumph and Survival".
Dr. Cuero's story is remarkable as he evolved from being a child of a very poor family, who played with and observed roaches as a means of distraction and entertainment, to becoming a worldwide renown biotech scientist. He was also an outstanding athlete during his youth years when he made the Colombia National basketball team and became its captain.
Dr. Cuero hase been awearded a number of Fellowships/Scholarships, Awards, Recognitions, and Honors. He was Key Note speaker for the General Assembly of the Organization of American States (OAS/OEA), May 29, 2008, Medellin, Colombia.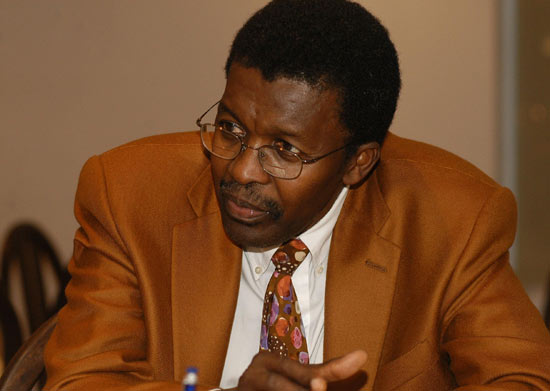 Dr. Cuero was awarded with other 14 professors/Scientists among more than 3000 faculty/scientists in the Texas A&M University system, on April, 2008, with the Texas A&M University Invention Patented Award; this is one of highest honor presented by any university. he was recognized by NASA in the Brief Technology December 2007 for his work: "Effective Removal of Radionuclides Contamination As Uranium and Toxic Metalas, Using Martian Simulant Soil (Volcanic Ash)" U.S. Patent #7309437. This work will also be published on the NASA Tech publication. He has been a distinguishes guest speaker at a number of international conferences. He was recognized by the Government of Colombia: Simon Bolivar, Order Medal, Title of Knight. The recognition was made on May 21, 2004 for Dr. Cuero's inventions, brilliant scientific career & contribution to society.
Dr. Cuero was featured in by the cultural channel, PBS-Houston, in the TV show Living Smart, 2006, which selected Dr. Cuero as being a role model of Living Smart due to his life accomplishments and scientific creativity. See whole video below.
You are cordially invited to visit these other sites and get to know more about this outstanding researcher.
---